Meet Eddie, a 5-month old kitten taken in by Feral Cats of Balsall Heath with a broken pelvis after being hit by a car and now needs specialist surgery.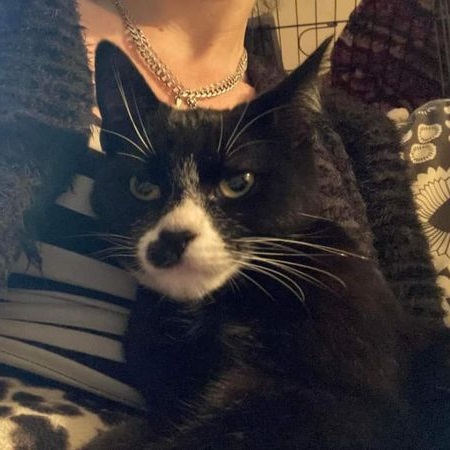 His "owner" took him to the PDSA where he was given pain relief and instructed to have strict cage rest. Sadly the owner lost interest and didn't give Eddie the care he needed. She let him drag himself around (the injury initially causes hind leg lameness). Amy at Feral Cats did a great job at working to get Eddie surrendered to her and we agreed at Kings Heath Cat Rescue to take over his care.
Eddie was not healing as we would expect for a fractured pelvis so we took him to be re-xrayed and for a specialist orthopedic vet opinion.
Eddie's pelvis is broken in 4 places. Due to his owner not carrying out the correct care initially, the four pieces of pelvis have collapsed in on themselves, moving his spine to a difficult position and narrowing his intestine making toileting difficult. Now that Eddie has the right medication, his condition has improved and we are hopeful that we will be able to manage this post surgery.
The only option apart from euthanasia is experimental external fixation surgery.
As Eddie is such a placid and friendly cat we think he is a good candidate for the surgery and want to give him the best chance. Despite his injuries, this lad is able to walk and is very playful so has a great quality of life.
His surgery is booked for 23 November and the vets at West Midlands Referrals have offered us a massive discount; however the surgery will still cost us an eye-watering £3,000. White Cross Vets have been amazing too, offering us the understanding to treat Eddie whilst still working on our existing vet bills.
We know we can do this with your help, every donation no matter how small makes all the difference.
This is a fantastic example of 2 community groups pulling together.
Please help us to give Eddie the care he needs. Contribute via our Eddie crowdfunding appeal.