Christmas shoe box appeal
We currently have over 90 cats and kittens in rescue care. Wouldn't it be great if they all woke up on Christmas morning to their own Christmas gift?
Are you able to to fill a box (of any size) with absolutely anything you think a cat or kitten would love to receive from Santa.
Denise Johnson will be co-ordinating our appeal again this year, with numerous collection points across the area.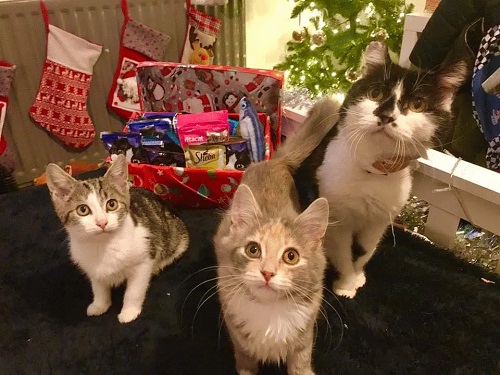 Maybe you can't fill a box, but can donate one or two items towards our appeal?
Suggested items are:
Wet food
Dry food
Treats
Toys
Blankets
We have several donation points - contact the local volunteer for your area via Facebook
If you are unable to get your box to us, let us know where you are; we might be able to send a volunteer out to collect.