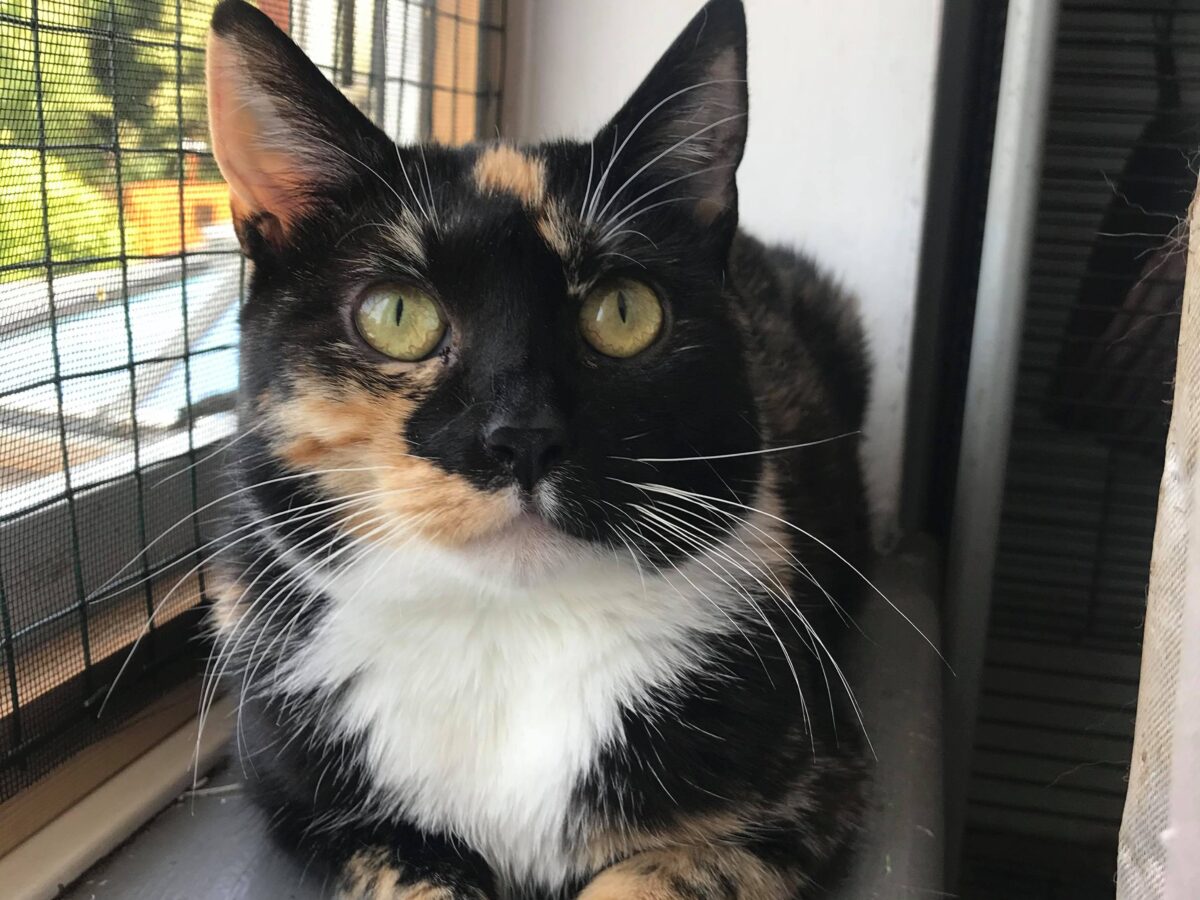 Missy – Semi Feral Mommy
Missy came into KHCC after living in a car garage and giving birth there to her 4 babies who also came into KHCC with her, the babies were very poorly the time and even now are still battling with cat flu, but they're around 5 months old now and are no longer in need of their gorgeous mom.  So now is the right time to find Missy the home she deserves.
We would describe Missy as semi-feral, she is quite a nervous girl, likely down to her previous living arrangements and she was a street cat who has learned to fend for herself, but she loves indoor life and loves nothing more than sleeping on her foster moms bed all day and gazing out of the window, no doubt thinking about how life has become easier for her now she has a comfortable place to sleep. We did have discussions about whether to release Missy once she was spayed to a safe outdoor environment but over time we have come to believe she prefers the comfortable life of having humans to look after her.
She would suit a home without children or with older children who can understand her need to be left alone.
She isn't a lap cat and won't come for cuddles but she will be eternally grateful to a human who is kind enough to take her on. Could you be the person to take on the beautiful Missy and understand her needs?
She has been: Spayed, she has been blood tested and tested negative for FIV / FeLV, she has been vaccinated, microchipped and her flea and worm treatment are up to date.
We have an adoption fee of £75 which is put back into the rescue and contributes towards helping other cats in need.