Quiz Night! – Friday 15th July 2022
Why don't you come along and join us for our quiz night on Friday 15th July, doors open at 6pm and quiz starts at 7. Snack Buffet included in the ticket price. Tickets £10 per person. Teams of between 2 and 6 people, lots of fun and a great way to raise funds for the Rescue.

Tickets can be booked:
Through our Store, here on this page
Through paying for and collecting your ticket at Sol Bistro, 1869 Pershore Rd, Cotteridge, B30 3DJ
At one of our designated pick up points by messaging the Rescue Page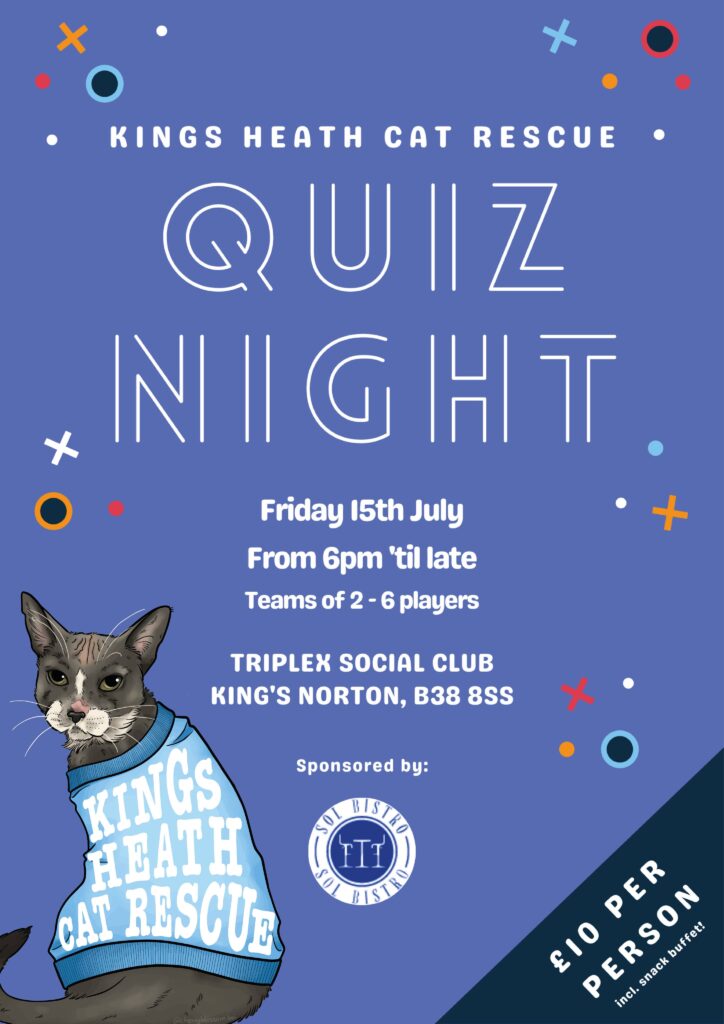 Welcome to our brand new store! We have finally got some Merchandise to share with you our supporters, and we are excited!

We now declare the Paw Store open!